European Commission's report: Labour Market and Wage Developments in Europe 2015 indicates continuous improvement in the European labour markets against the background of a gradual economic recovery in the EU.
The number of unemployed in the first quarter of 2015 was 23.6 million in the EU. The share of long-term unemployed is, however, on the rise, standing at 4.9% in the first quarter of 2015. Plans are being made to tackle this issue and to provide support to those remaining in this difficult position.

However, further financial support is required to enhance and accelerate the increase in the level of employment (an increase of 1% per annum was documented in 2014). Activities in this area are supported, inter alia, through the Investment Plan [link] assuming the investment support at the level of 315 billion euros over three years.
The report also provides information on the labour force mobility in response of economic events and crisis in some countries and the mitigation of their effects in the context of unemployment. The level of mobility, however, remains relatively low – less than 5% of working citizens living in a different country than the one they were born in comparison to almost 30%  in the US.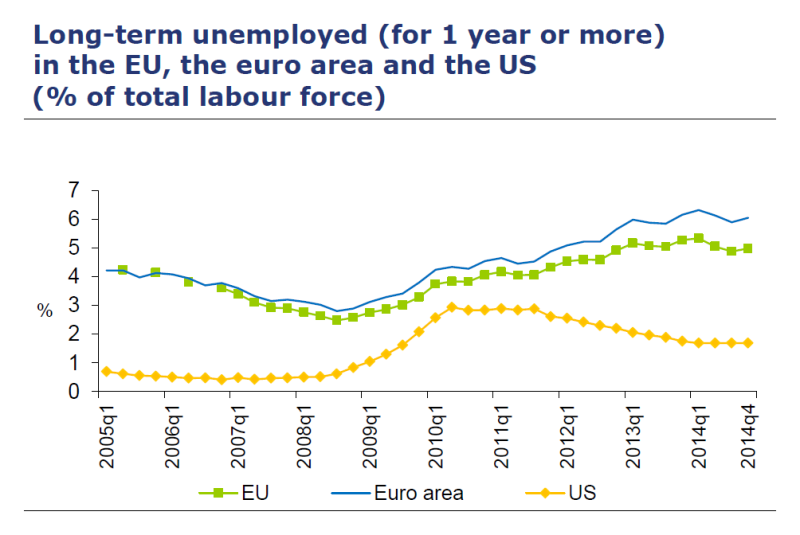 We invite you to read the report which is available here.
Source: ec.europa.eu