Łukasz Sienkiewicz – Chairman of IARP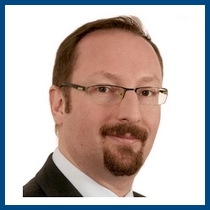 Holds a Ph.D. in economic sciences in the area of management. Assistant Professor at the Department of Human Capital Development of the Warsaw School of Economics. Expert of the labour market in the European Employment Policy Observatory of the European Commission and an expert on Forecasting skills needs at CEDEFOP. He specializes in the analysis of human capital and labour market issues, especially in human capital measurement, analysis, competency expectations of the employers, human capital development and competency modelling within the systems at the micro (enterprise) and macro-levels (at international, national and sectoral – including the context of qualification systems). He holds expert and management roles in a number of research, consultancy and implementation-focused projects. Author and co-author of articles and books on the human capital and labour market issues.
Marcin Budzewski – Vice-Chairman of IARP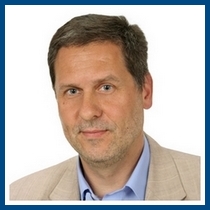 Marcin Budzewski graduated from the Faculty of Management at Warsaw University, then postgraduate studies of Human Resources Management in the University of Social Sciences and Humanities, and Regional Development and Regional Policy at the Centre for European Regional and Local Studies at Warsaw University.
From 1994 he worked in managerial positions in human resources, then administrative and operational departments in international companies: Medical Data Management and Iberia Motor Company.
Since 2003 he has been operating his own company covering training (human resource management, structural funds), consulting and project management. From 2004 until 2010 he worked for Presspublica, publisher of "Rzeczpospolita", one of the Polish renown newspaper titles.
From 2009 to 2014 he managed the GHK (and afterwards ICF GHK) Polish office (an international consulting company of British origin specializing among others in research and evaluation of the labor market end education).
He is one of the founders of the Institute for Labour Market Analyses (2009), member of the Board and Vice President of the Polish Mentoring Association, and Chairman of the Audit Committee of the Polish Society of Human Resources Management.